Contemporary Acrylic Smartphone Stand
This smartphone stand is a testament to contemporary design and bespoke decoration. Made from premium acrylic, combined with rich full-color, high-definition UV imprint mixed with its unique design delivers unparalleled branding.
Let's not stop there -- the small touches do not end. Did you notice that this stand has cable management? Yes, the stand can hold a smartphone in landscape or portrait orientation. When in portrait mode, charging a smartphone is easy. Simply plug it in.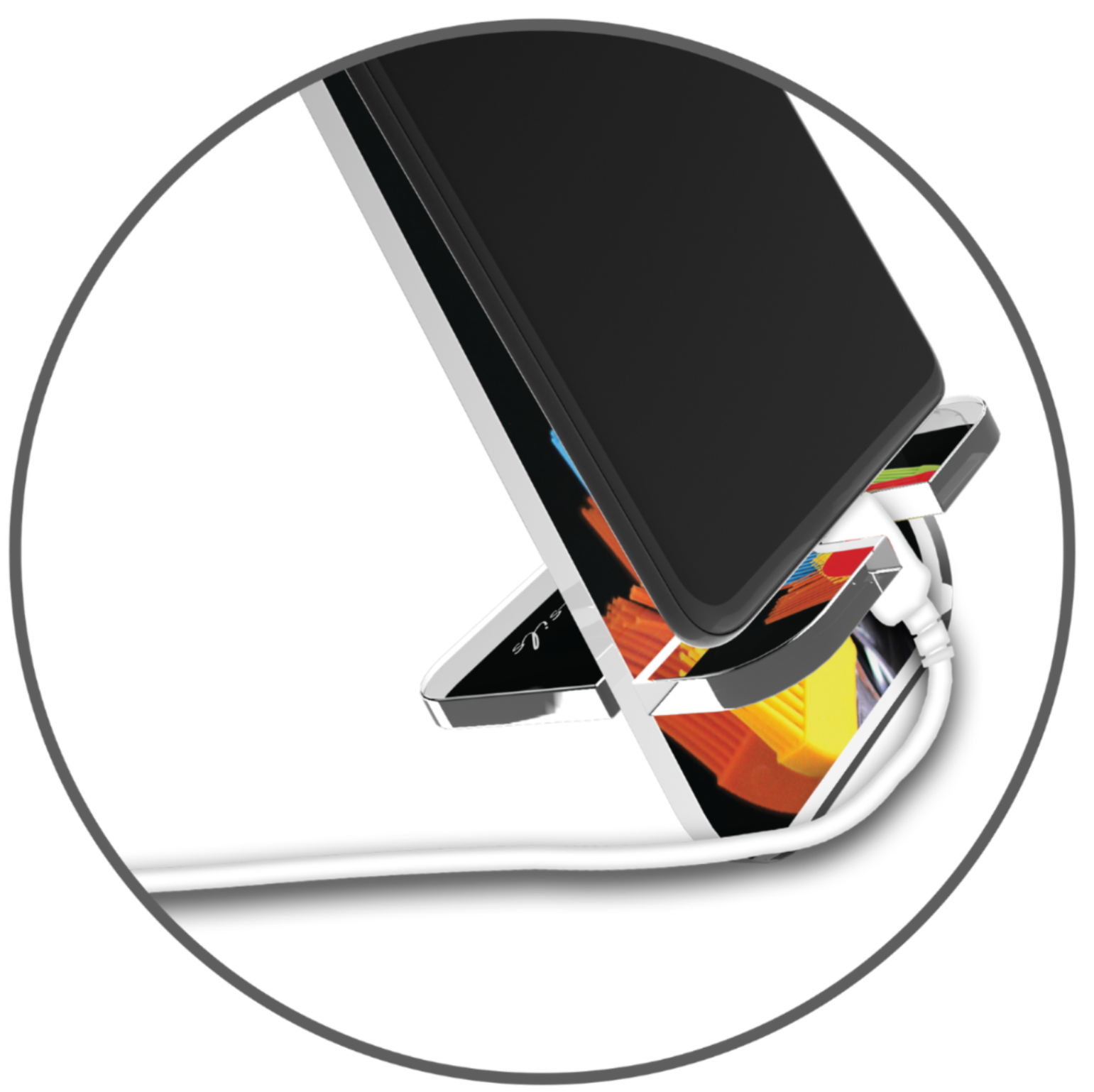 Contemporary Acrylic Tablet Stand
A bright spot in any setting, this Contemporary Tablet Stand is one of the first things noticed when walking into a room. Its premium acrylic and rich full-color decoration make it a statement piece. It boasts two large areas for branding. Of course, the beautiful front panel and the understated but never overlooked back panel that allows plenty of room for messaging and a visible logo that is never covered up.